October 12th, 2011
For the ones who read this archive-blog regularly you know i've been making paintings for a long
time now. Somehow VJ-ing took a big part of my time lately and i've been taking a break from painting
also because art became more serious for me in the last couple of years by doing exhibitions, selling
works and even curating shows….but this week i made this one….nothing serious and just for fun.
Just AWESOME…i love it. It's about the adventures of MR. Rogers…an orange haired cat.
I'm thinking of making it a series. I really had fun making this one and i just wanted to share the fun!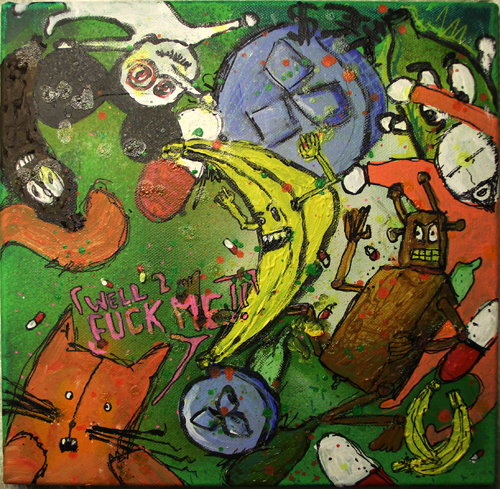 Comments Off