December 1st, 2009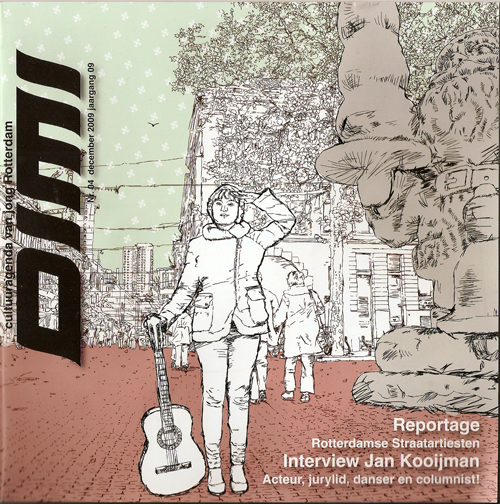 DIMI magazine asked me to make the cover illustration for their new december issue.
Thematically it should be about "winter", "Rotterdam" and the issue's theme, street
artists/musicians. Rotterdam based artist Jasmijn van Weenen was willing to model
for me in the extensive fotoshoot we did in Rotterdam. In the end i was really happy
the result, too bad you can't really see the enourmous detail i put in the illustration here.
Comments Off