December 27th, 2002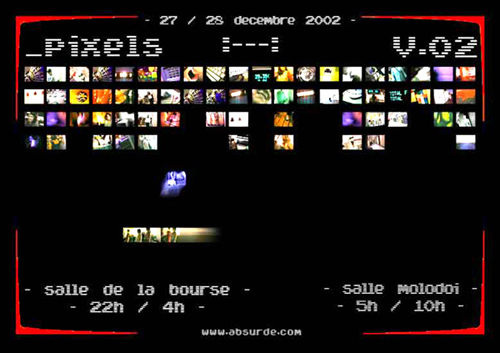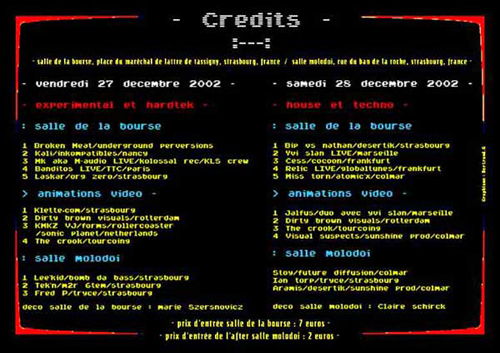 Through the legendary C-MEN i was introduced to VJ alexandre, a supercool vj from
Strassbourg in France….he invited me to come play at Pixels Festival which he co-produces.
Funny enough Roel from KMKZ VJ was there too and we did some small b2b action…
This festival is so amazing…supercool crowd…awesome deco….wicked music…
and the best thing….they have a line-up of VJs. At that time i was still VJing with VHS
tapes…so i brought like 300 videotapes on the train…hahaha…legendary!
Actually having 5 projectors for your show was uncanny in 2002 too…good times!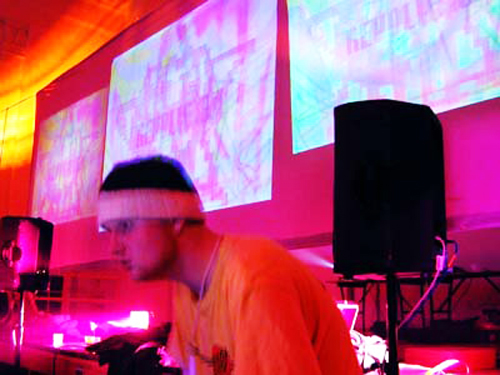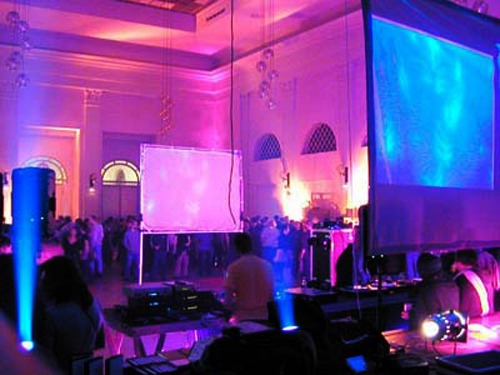 Comments Off