April 30th, 2004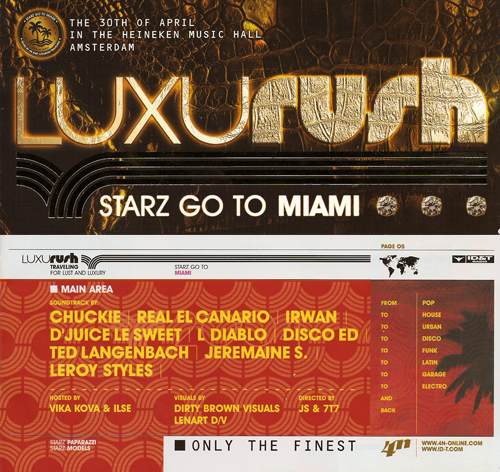 The guys from STARZ were asked to host the mainroom at luxurush in the Heineken Music Hall.
Being their VJ i was responsible for the motion graphics and VJing the night long…a full 11 hours!
This is one of the first REALLY big gigs i did so working together with RUSH/4N/ID&T was kind of
inspiring at the time. Back in these days "megaparties" with many big DJ's was still something special.
Come to think of it…i was still making visuals with vhs tapes, a big towerPC and a panasonic MX50
at that time. HAHAHA…WITH RESOLUTIONS OF 320X240!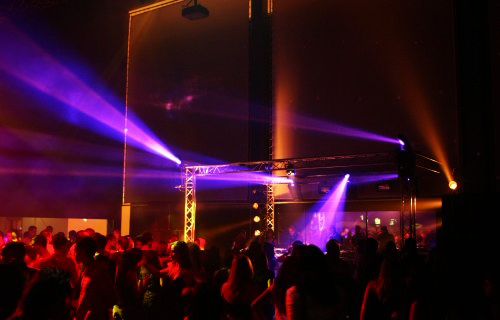 Comments Off