October 20th, 2005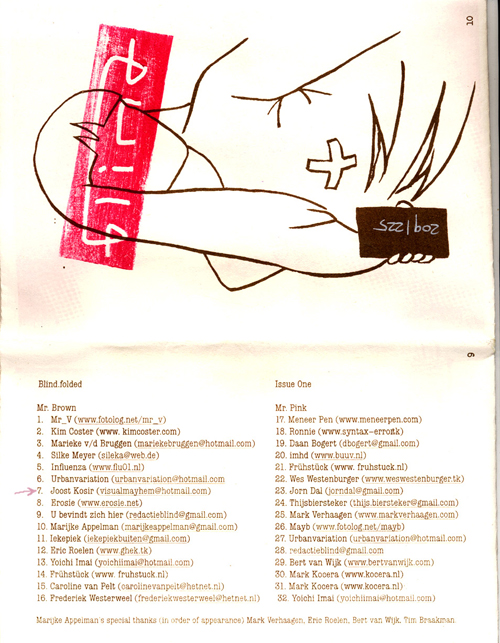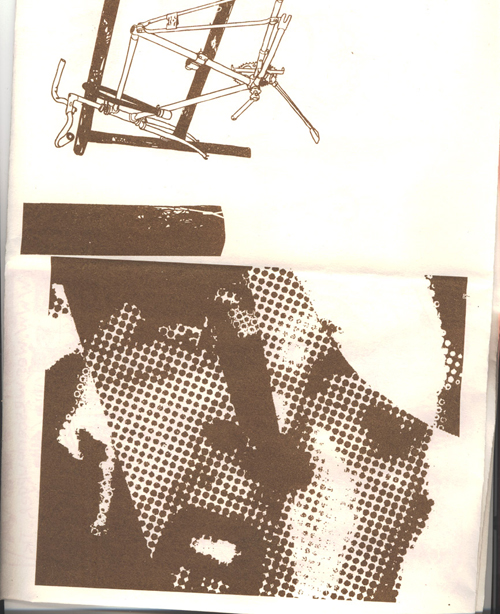 This magazine was an idea from the mind of Rotterdam based artist Marijke Appelman.
At this time i was fully emerged in printmaking…eat sleep breathe printmaking every day.
Especially the combination of printing frames from animations i made and printing (etching)
frames that i made into an animation. For Marijke's magazine i submitted an image from
a series of stills that were to be photo-etched and printed, i was really interested to see if the
image would survive the steps from film to animation to photo-etch to silkscreened image.
The folded magazine was hand printed in brown and red acrylic ink in an edition of 225.
A lot of people i respected (and still respect) at that time were in this mag.
Comments Off