November 1st, 2006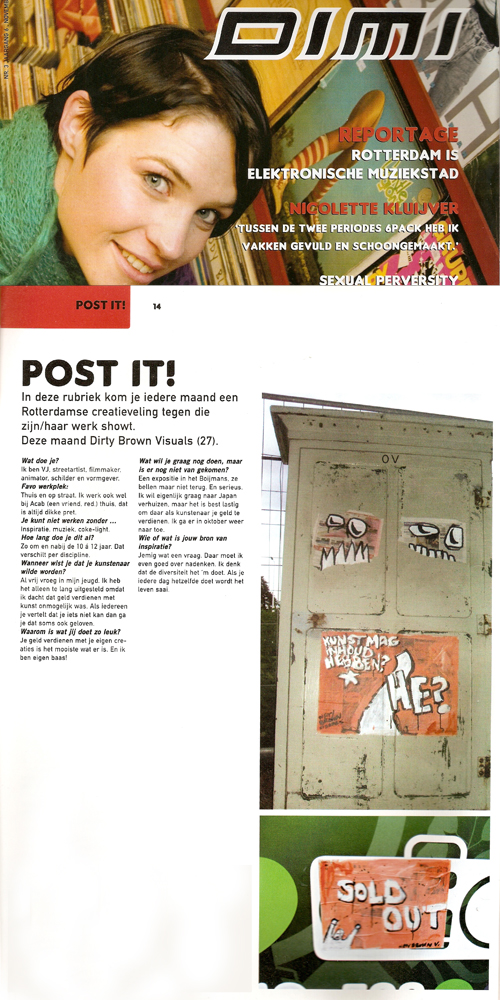 The week after i graduated WdKA Dimi magazine asked me to submit some images for the post-it section.
In the end it became a small interview. At this time i was very busy with making streetart so i send them
some photo's of posters i pasted in Rotterdam a week before.
Its so cool that there is a magazine that deals with culture and the on-goings in Rotterdam.
Comments Off