February 28th, 2008
…FROM THE STREET ON UP! CONTEMPORARY STREETART
DONDERDAG 28 FEBRUARI in VILLA NUTS
..FROM THE STREET ON UP! CONTEMPORARY STREETART
Met de expositie "…from the street on up!" presenteert curator Joseph Kosir (Dirty Brown Visuals) een integer en realistisch overzicht van dit hedendaagse cultuurfenomeen.
Streetart is een beweging ontstaan uit een kruisbestuiving tussen graffiti en politiek activisme en maakt onder andere gebruik van agressieve reclame technieken om haar boodschap te verspreiden.
Binnen de hedendaagse kunst wordt op dit moment regelmatig aandacht besteed aan de streetart als beweging en als kunststroming. Daarbij wordt echter vaak alleen aandacht besteed aan het illustratieve element en worden de politieke en actieve street elementen vergeten. Met een brede line-up van (internationale) streetartists laten wij zien "Whats for real!".
In "…from the street on up!" wordt vooral de credible streetart belicht alsmede de exponenten in fashion en illustratie die deze energieke kunststroming teweeg heeft gebracht.
met Baschz, B.I.C., Dstruct Collective, Sota Ide [JP], Matthijs de Valk, MP SOLO, Clemens Wolf [AT], Dirty Brown Visuals, A.C.A.B., ZEDZ, Krusty the Skull, Freek Braaspenning, Joey Greco [AT], J. Hoogendoorn/NAPALMED, en SuperBretsig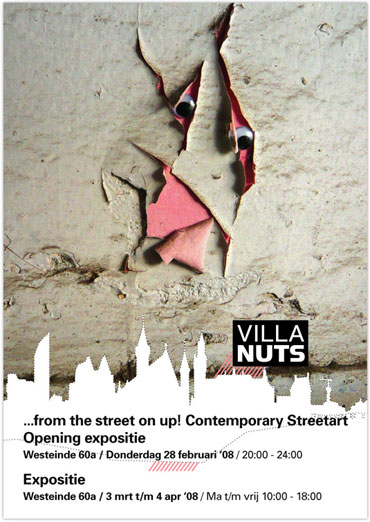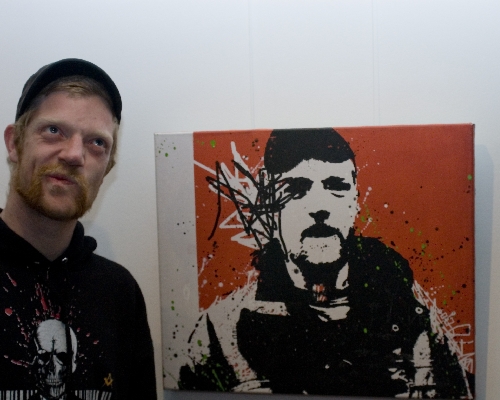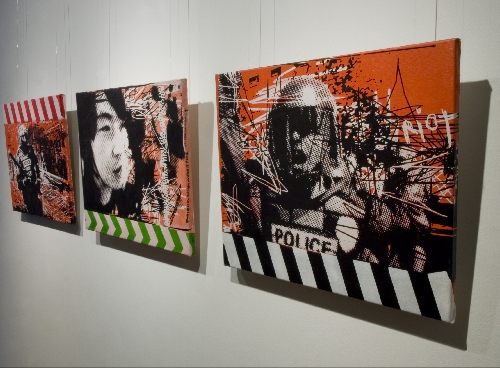 Comments Off