December 31st, 2010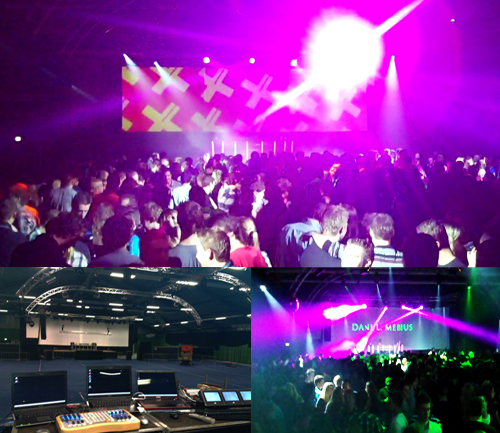 Sfeer evenementen wanted to do something special for their annual new year's bash,
so they created NewYearsElf or short NY11. A mystical flavored party with some cool
extra's like elven dancers and models on swings…a whole bar crew with wings and my
midi controlled 3 screen setup….in short, i made a special VJ set suitable for a 3 screen
setup and matching the whole NY11 theme…the extra wide 3 screen format was very
cool to work with…much nicer then your average 16:9 or 4:3 set-up. Hanging the
3 projectors and matching the 3 screens to 1 big visual was a serious hassle but so
worth it considering the extra wide screen projection i ended up with.
In the end the whole party was sold out and the everybody was partying all out!
Sfeer rocked the spot once again!

Comments Off