January 29th, 2011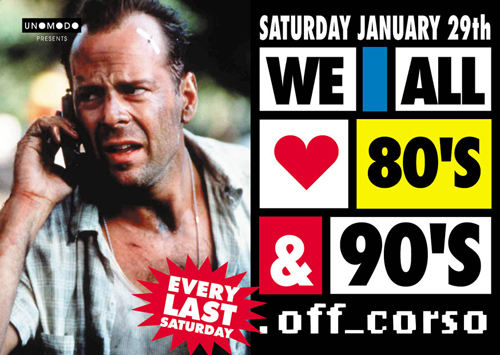 I don't think I've ever posted about this before but this show just got me remembering things. Since
2004 I've been doing all the visuals for we all love 80s and 90s. First just in off-corso, but later in
clubs throughout all of holland like the level, Panama, 013, Effenaar, Bozzini, Winkel van sinkel, Club
Rembrand and many many more. Now all of these shows are visualised with my pre-recorded mixes
on a HD except for the one at off-corso back where i started way over a hundred of these shows ago.
Comments Off