October 28th, 2012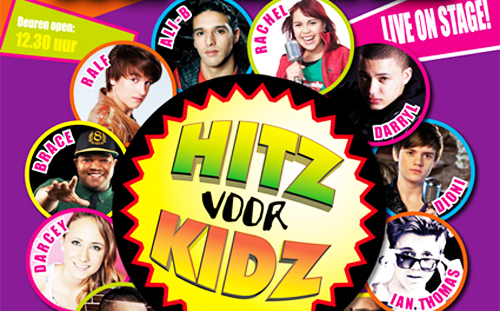 Like i said before…i'm curious to see where visuals might go in the future and this is a good start
as any. Hitz voor Kidz is a pop/dance/rock show for children with pop stars and child-artists like
Brace, Monsif, Ali-B and Darcey. It's almost a regular show, it's just that all the ingredients are
different, the lighting…the audience..the music, even the sponsors (Disney and Muchachomalo)
are a bit different. Which makes that i have to adapt my workflow and visuals to something more
appealing for kids.
Comments Off