May 22nd, 2014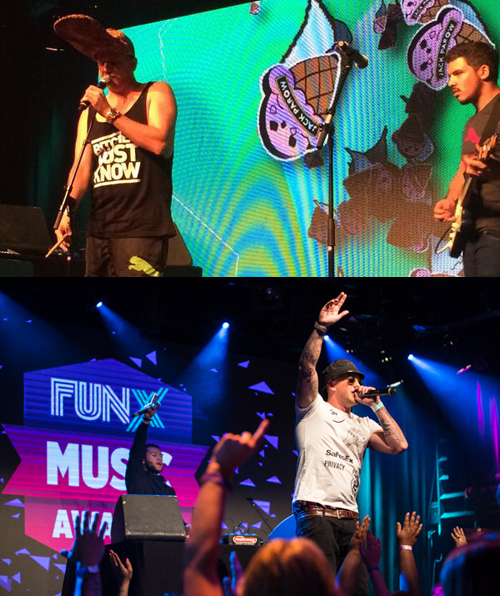 This is the first year radio station FUNX present their own award show..the FMA or FUNX Music
Awards…at the legendary Melkweg venue in Amsterdam.
I'm always impressed to see how Corrino organises a complex live show like this. Streaming to
(semi)-live television, web and radio…and rocking a venue with a live audience at the same time.
The venue with the live audience…this is where i came into play…apparently it is hard to send
a mapped signal from a live TV truck to a ledwall. For me…it is not.
So next to creating a lot of custom background for every artist on stage plus i also start or route
visuals to direction cues so everything runs nice and sync. Next to the mainscreen on the stage
there is also a smaller award stage with 3 LED banners for the specific award visuals.
Live on stage: Digitzz, Keizer & Gio, Jack Parrow, Kenny B, NYANDA en Jayh.
Watch the whole show here:

Comments Off