January 21st, 2015
Willem from TAAT events invited me to build some creative visuals for their annual two-day sales
event called kick-off. This year it was held at the America hal in Apeldoorn, home town of the
q-led crew. They built a special t-shaped 4k ledwall for us and I created all the "after-buiness"
visuals for this annual KPN main event. After the presentations there was the live shows from
Shirma Rouse, de jeugd van tegenwoordig en the Hed Kandi crew.
Mostly the challenge was the huge 4k screen format and the level of branding involved doing a
KPN production…also involving their sister brands, partners and event sponsors…xs4all, HBO,
Samsung, HI, Telfort, Spotify, HTC, LG and SONY they asked me to get wild with their
campagnes…and the KPN main theme for this year "voel je free" or Feel Free.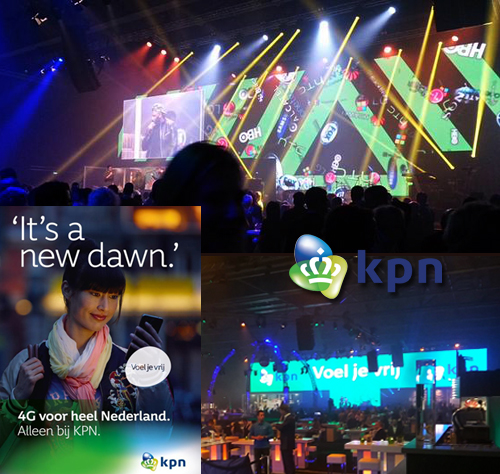 Comments Off