March 17th, 2008
I like to do stuff….a lot of stuff actually….And since i stopped sleeping since somewhere halfway 2001
even more stuff gets done.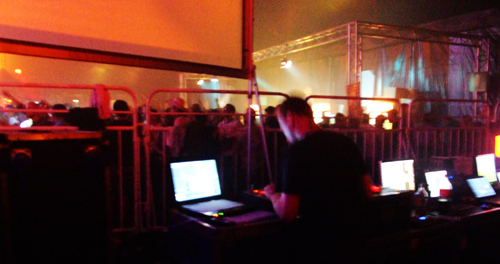 Seriously…
This is the main online archive of creative output from dirtybrownvisuals a.k.a. Joseph Kosir. I/we work solo or in collaboration with others in the fields of fine arts, VJ-ing, motion graphics, streetart, dj-ing and illustration. My aim is to be open and free in exploring all the different types of creative output mediums, and i have been doing so succesfully since 1995. I try to keep it updated…but i'd rather be out there doing even more stuff, which means that this archive is far from complete. I hope you enjoy your stay at dirtybrownvisuals.com! Got something to say? Drop us a line at joost"at"dirtybrownvisuals.com or come check us out on linkedin, twitter, flickr, youtube, fotolog or soundcloud.